10-12 June 2021  Caspian Agro
The Netherlands Embassy in Azerbaijan is planning the participation with a Netherlands Pavilion at the 14th Azerbaijani International Agricultural Exhibition, the Caspian Agro (http://caspianagro.az/), which will take place from 10 – 12 June 2021, at the Baku Expo Center.
What is the Caspian Agro?
The Caspian Agro is the largest regional agricultural forum in the Caucasus, where professionals in the field of agriculture get the opportunity to meet over a time span of 3 days. The exhibitors are manufacturers, service providers, importers and many other companies who specialize in the different sectors of agriculture. In addition, the President Mr. Ilham Aliyev, the First Vice-President Mrs. Mehriban Aliyeva and the Minister of Agriculture, Inam Karimov will attend the exhibition signaling the importance of this event.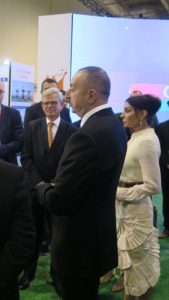 Netherlands Pavilion
The Netherlands Embassy in Azerbaijan participates in the Caspian Agro with the Netherlands Pavilion where a good mix of Dutch companies will be present. We constantly look forward to discovering interesting business opportunities and making new contacts in order to expand our network in Azerbaijan.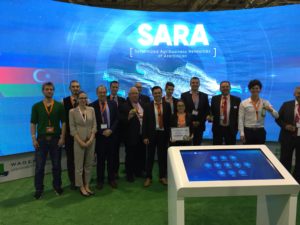 General information
The Caspian Agro will be held from 10 – 12 June 2021, at the Baku Expo Center in Baku, Azerbaijan. The participation fee at the Netherlands Pavilion per company will be EUR 3,000 (approx. 6m2). Please note, that the space of the pavilion is limited.
For additional information contact: Mrs. Günel Makhmudova: gunel.makhmudova@minbuza.nl .