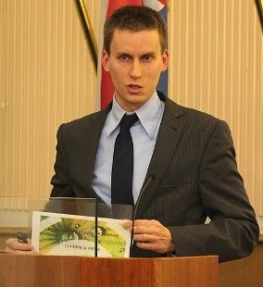 Dear friends,
In the past decade I hosted over 90 incoming and outgoing (business) missions with delegates from all over the world. The delegations had different backgrounds, e.g. education professionals, government officials, business developers and CEO's.
Get inspired during upcoming missions and activities. Looking forward to welcome you in the Netherlands soon. I am ready to host you with our partners and a team of professionals!
Your sincerely,

Elwin Hulscher
Upcoming events
AZNL Business Hub is going to organize several (tailor made) factfinding missions and inspiration tours for businesses, governmental and educational institutes to the Netherlands in 2023 and 2024. Different sectors will be highlighted, like agriculture, logistics, tourism, sustainability and others. Participation is not limited to participants from Azerbaijan only. Also participants from other countries are most welcome to join the missions and tours.
11-13 October 2023 Agriculture Inspiration Tour to the Netherlands
Would you like to learn more about agriculture, horticulture, poultry, meat production, food processing or agro park developments and innovations in the Netherlands? And are your ready to get in touch with potential international partners to exchange knowledge and explore possibilities for cooperation?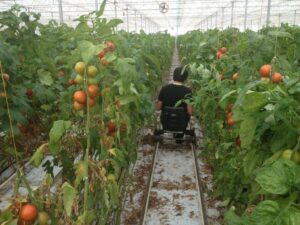 9-10 November 2023 "Off the beaten path" Tourism Development Mission to the Netherlands
Are you a tourism professional, e.g. tour guide, tour operator, government official responsible for tourism development or teacher at a tourism school? And do you want to explore how you can create an interesting tourism product for the European Travel Market? Please be welcome to join this mission to the Netherlands, which will take place after World Travel Market London.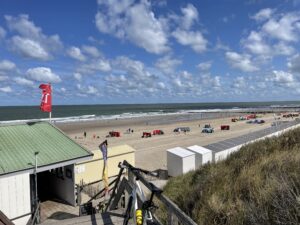 Mission schedule
February 2024                   Logistics (information will follow in October)
4-5 March 2024                 "Off the beaten path" Tourism Development Mission – SPRING Edition
June 2024                          Agriculture/Horticulture Technology Mission
---
Previous events
2023
14-15 June 2023 – Agriculture/Horticulture Technology Mission to the Netherlands
---
2022
26 June 2022 – Business mission to Floriade Expo 2022 (Almere)
---
2019
12 November 2019 – Seminar "Sustainable Agriculture for producing Healthy Food" (Baku)
11-14 June 2019 – Business mission to Azerbaijan
---
2018
16-19 May 2018 – Construction study tour to Azerbaijan
13-17 May 2018 – Agriculture business mission to Azerbaijan
6 April 2018 – Breakfast meeting "Doing business in Azerbaijan" (Venlo)
21 February 2018 – Azerbaijan Netherlands Business Hub event (Baku)
---
2017
20-21 November 2017 – TAIEX – Green Ports development: gateway to a blue economy
20-25 June 2017 – Oil & gas business mission to Kazakhstan and Azerbaijan
12-18 May 2017 – Business mission to Azerbaijan
3 March 2017 – Seminar "Agriculture opportunities in Azerbaijan" (The Hague)
1-3 March 2017 – Business mission to the Netherlands
---
2016
26-28 October 2016 – Visit of Minister Asadov (Agriculture) to the Netherlands
11 October 2016 – Signing MoU with AGEA (Baku)
16-20 May 2016 – Business mission to Azerbaijan
17 May 2016 – Azerbaijan Netherlands Business Forum 2016 (Baku)
6-11 March 2016 – Agriculture study tour to Azerbaijan
2 March 2016 – Company visits Executive MBA students ADA University in Province of Limburg
---
2015
1 July 2015 – Company visits Executive MBA students ADA University in Province of Limburg
23 April 2015 – Netherlands Azerbaijan Business Forum 2015 (Maastricht)
---
2014
22-26 April 2014 – Business mission to Azerbaijan
23 April 2014 – Azerbaijan Netherlands Business Forum 2014 (Baku)